Submitted by: He who wishes to remain anonymous
A crusty old Marine Sergeant Major found himself at a gala event hosted by
a local liberal arts college. There was no shortage of extremely young
idealistic ladies in attendance, one of whom approached the Sergeant Major
for conversation.
"Excuse me, Sergeant Major, but you seem to be a very serious man. Is
something bothering you?"
"Negative, ma'am. Just serious by nature."
The young lady looked at his awards and decorations and said, "It looks like
you have seen a lot of action."
"Yes, ma'am, a lot of action."
The young lady, tiring of trying to start up a conversation, said, "You
know, you should lighten up a little. Relax and enjoy yourself."
The Sergeant Major just stared at her in his serious manner.
Finally the young lady said, "You know, I hope you don't take this the wrong
way, but when is the last time you had sex?"
"1955, ma'am."
"Well, there you are. You really need to chill out and quit taking
everything so seriously! I mean, no sex since 1955!" She took his hand and
led him to a private room where she proceeded to "relax" him several times.
Afterwards, panting for breath, she leaned against his bare chest and said,
"Wow, you sure didn't forget much since 1955.
The Sergeant Major, glancing at his watch, said in his serious voice, "I
hope not, it's only 2130 now."
(Don't ya love military time?!)
Submitted by: He who wishes to remain anonymous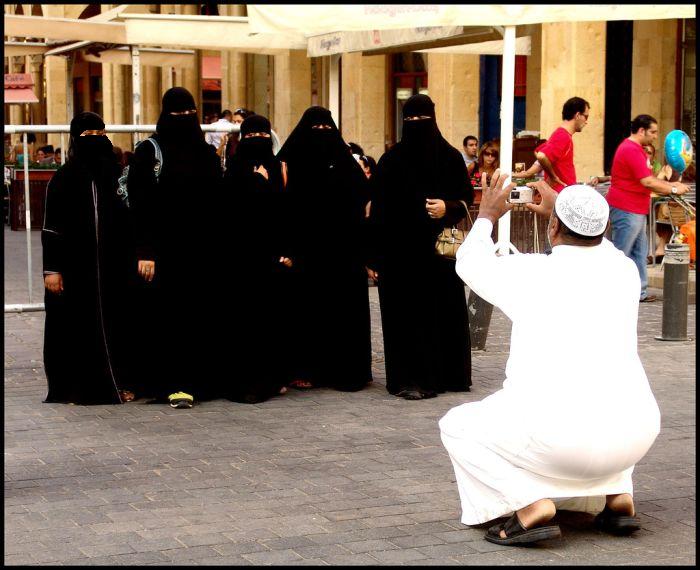 Submitted by: He who wishes to remain anonymous
You are driving in a car at a constant speed. On your left side is a drop off (The ground is 18-20 inches below the level you are traveling on), and on your right side is a fire engine traveling at the same speed as you. In front of you is a galloping horse which is the same size as your car and you cannot overtake it. Behind you is another galloping horse. Both horses are also traveling at the same speed as you. What must you do to safely get out of this highly dangerous situation?
For the answer click and drag your mouse from star to star.
*Get your drunk ass off the merry-go-round.*
Submitted by: Darvell Rowley
It's time for your 'Annual "Am I Gay?" Self-Examination' for men:
1. If you are over thirty five, and you have a washboard stomach, you are gay. It means you haven't sucked back enough beer with the boys and have spent the rest of your free time doing sit-ups, aerobics and the Oprah diet.
2. If you have a cat, you are a Flaaaaaming homo. A cat is like a dog, but gay – it grooms itself constantly but never scratches itself, has a delicate touch except when it uses its nails, and whines to be fed. And just think about how you call a dog… "Killer, come here! I said get your ass over here, Killer!" Now think about how you call a cat, "Bun-bun, come to daddy, nookums!" Jeeezus, you're fit to be framed, you're so gay.
3. If you suck on lollipops, Ring-Pops, baby pacifiers, or any such nonsense, rest assured, you are a Gaylord. A straight man only sucks on BBQ ribs, crab claws, raw oysters, crawfish guts, pickled pig's feet, or a woman's tits. Anything else and you are in training to suck El Dicko and undeniably a fag.
4. If you refuse to take a dump in a public bathroom or piss in a parking lot, you crave a deep homosexual relationship. A man's world is his bathroom; he defecates and urinates where he pleases.
5. If you drink decaf coffee, you like a high hard one in the poop chute. A straight man will never be heard ordering a "Decaf Soy Latte". If you've put a Decaf Soy Latte to your lips, you've had a man there, too.
6. If you know more than six names of colors or four different types of dessert, you might as well be handing out free passes to your ass. A real man doesn't have memory space in his brain to remember all of that crap as well as all the names of all the players in the Major league, NFL, NHL, college ball, PGA and NASCAR. If you can pick out chartreuse or you know what a "fressier" is you're gay. And if you can name ANY type of textile other than denim, you are faggadocious.
7. If you drive with both hands on the wheel, forget it, you're dying to tune a meat whistle. A man only puts both hands on the wheel to honk at a slow-ass driver or to cut the punk off. The rest of the time he needs that hand to change the radio station, eat a hamburger, hold his beer, scratch his balls, or play with his broad in the passenger seat.
Submitted by: Bill Poulter
In todays uber-liberal world, people will jump on the bandwagon to ban anything… even WATER! Watch this excerpt from the Showtime show Bull$hit hosted by Penn and Teller. Feel free to comment on this video below!
Update Submitted By: Dave Hale
To learn more about the hazards or Di-hydrogren Monoxide, visit the Dihydrogen Monoxide Research Division at www.DHMO.org