Submitted by: Doug Stewart
Rammy Note: In case you have never seen these before, you can go to www.despair.com to see them and many more.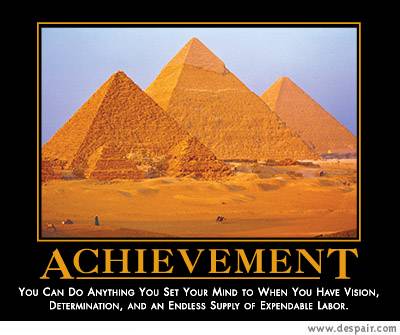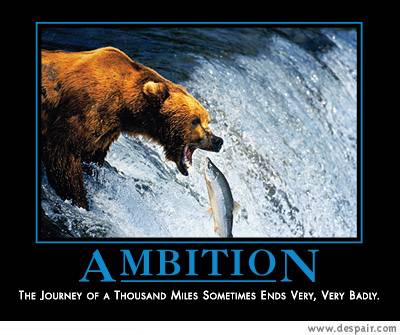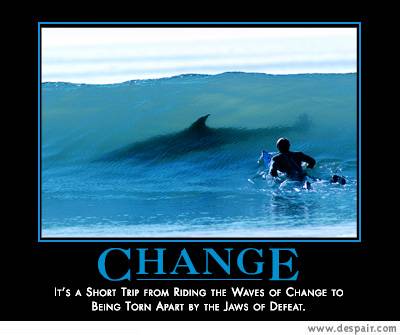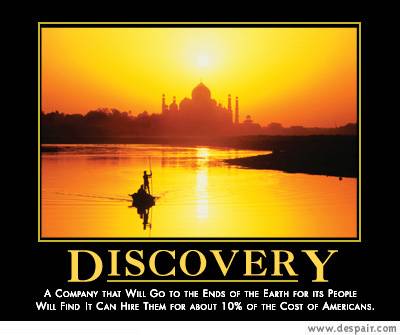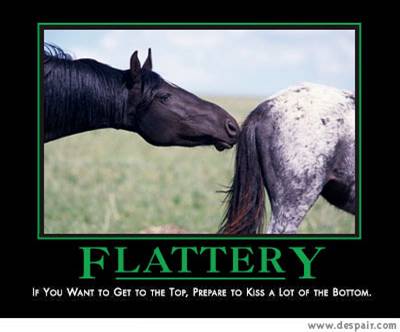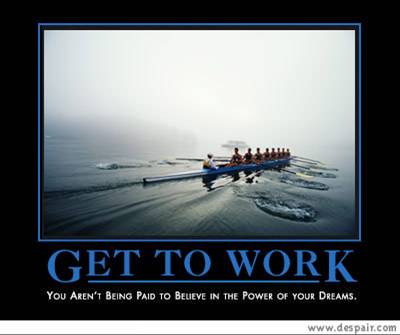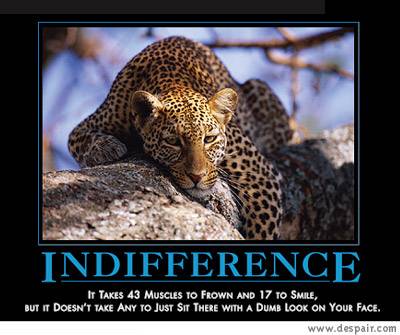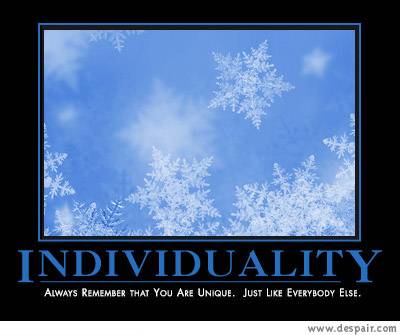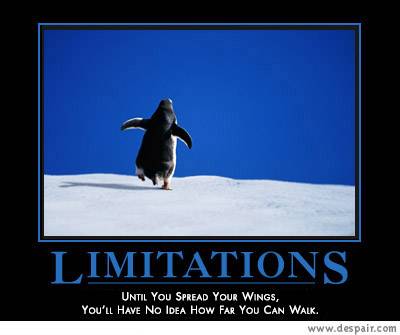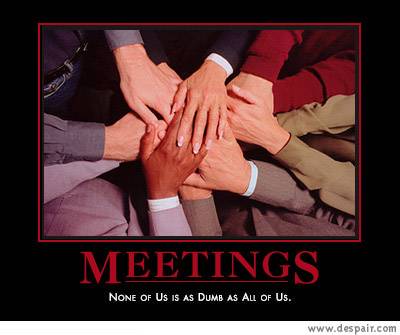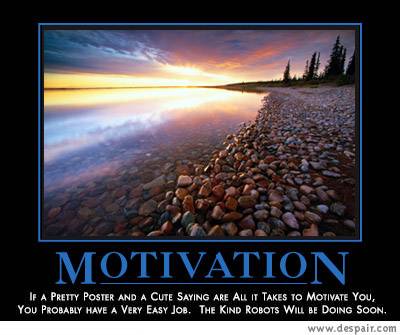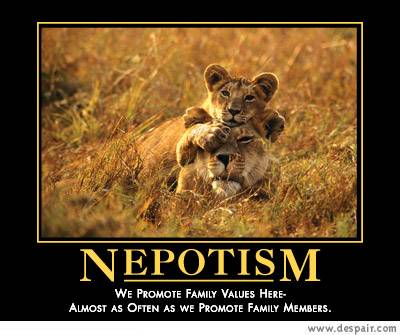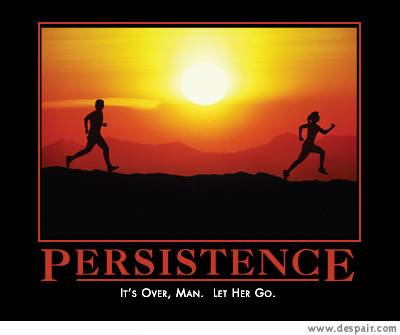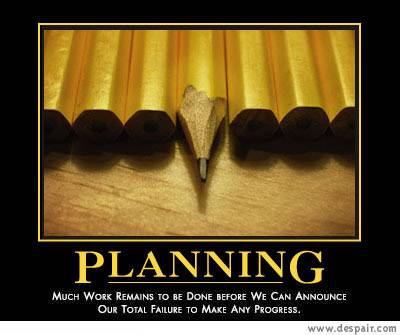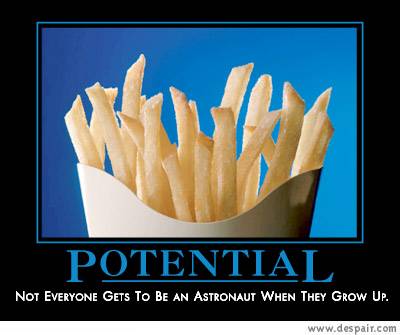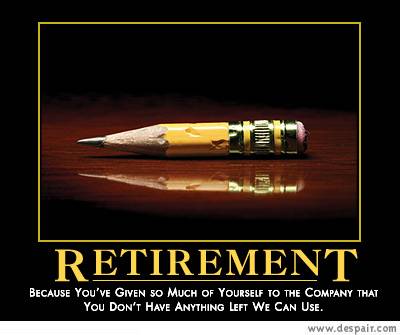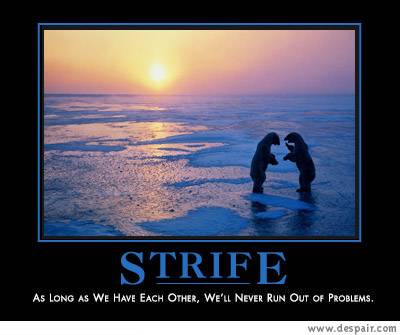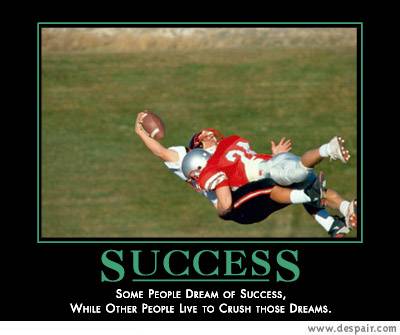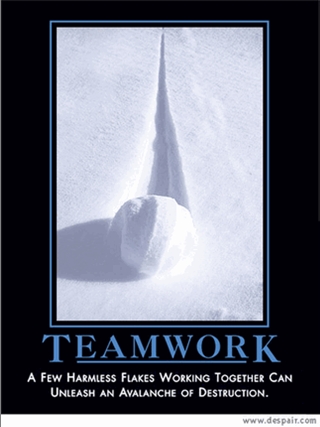 Submitted by: Doug Stewart
Rammy Note:Â Not sure how "Real" these are but the will make you laugh.
FREE YORKSHIRE TERRIER
8 years old. Hateful little dog. Bites.
FREE PUPPIES
1/2 Cocker Spaniel, 1/2 sneaky neighbor's dog.
FREE PUPPIES
Mother, AKC German Shepherd.
Father, Super Dog…able to leap tall fences in a single bound.
FOUND DIRTY WHITE DOG
Looks like a rat … been out a while. Better be a reward.
COWS, CALVES NEVER BRED
Also 1 gay bull for sale.
NORDIC TRACK
$300 Hardly used, call Chubby.
GEORGIA PEACHES
California grown -Â 89 cents lb.
JOINING NUDIST COLONY!
Must sell washer and dryer $300.
WEDDING DRESS FOR SALE WORN ONCE BY MISTAKE
Call Stephanie.
and the best one…
FOR SALE BY OWNER
Complete set of Encyclopedia Britannica, 45 volumes
Excellent condition
$1,000 or best offer
No longer needed, got married last month.
Wife knows everything.
Submitted by: He who wishes to remain anonymous
A retired corporate executive, now a widower, decided to take a vacation. He booked himself on a Caribbean cruise and proceeded to have the time of his life, that is, until the ship sank. He found himself on an island with no other people, no supplies, nothing, only bananas and coconuts.
After about four months, he is lying on the beach one day when the most gorgeous woman he has ever seen rows up to the shore. In disbelief, he asks, "Where did you come from? How did you get here?"
She replies, "I rowed from the other side of the island. I landed here when my cruise ship sank."
"Amazing," he notes. "You were really lucky to have a row boat wash up with you."
"Oh, this thing?" explains the woman. "I made the boat out of raw material I found on the island. The oars were whittled from gum tree branches. I wove the bottom from palm branches , and the sides and stern came from a Eucalyptus tree."
"But, where did you get the tools?"
"Oh, that was no problem," replied the woman. "On the south side of the island, a very unusual stratum of alluvial rock is exposed. I found if I fired it to a certain temperature in my kiln, it melted into ductile iron. I used that for tools and used the tools to make the hardware."
The guy is stunned.
"Let's row over to my place," she says. After a few minutes of rowing, she docks the boat at a small wharf.
As the man looks to shore, he nearly falls off the boat. Before him is a stone walk leading to an exquisite bungalow painted in blue and white.
While the woman ties up the rowboat with an expertly woven hemp rope, the man can only stare ahead, dumb struck. As they walk into the house, she says casually, "It's not much, but I call it home. Sit down, please. Would you like a drink?"
" No! No thank you," he blurts out, still dazed "I can't take another drop of coconut juice."
"It's not coconut juice," winks the woman. "I have a still. How would you like a Pina Colada?"
Trying to hide his continued amazement, the man accepts, and they sit down on her couch to talk.
After they have exchanged their stories, the woman announces, "I'm going to slip into something more comfortable. Would you like to take a shower and shave? There is a razor upstairs in the bathroom cabinet."
No longer questioning anything, the man goes into the bathroom. There, in the cabinet, a razor made from a piece of tortoise bone. Two shells honed to a hollow ground edge is fastened on to its end inside a swivel mechanism. "This woman is amazing," he muses. "What next?"
When he returns, she greets him wearing nothing but vines, strategically positioned, and smelling faintly of gardenias. She beckons for him to sit down next to her.
"Tell me," she begins suggestively, slithering closer to him, "We've been out here for many months. You've been lonely. There's something I'm sure you really feel like doing right now, something you've been longing for?" She stares into his eyes.
He can't believe what he's hearing. "You mean . . " he swallows excitedly and tears start to form in his eyes.
"Don't tell me you've built a Golf Course!"
Submitted by: Cate Botwinik
Warning – If you can read this whole story without laughing out loud, then there's no hope for you. I was crying by the end. Just couldn't resist sending it!

Note: Please take time to read this slowly. If you pay attention to the first two judges (who were experienced judges), the reaction of the third judge is even better.
For those of you who have lived in Texas, you know how true this is. They actually have a chili cook-off about the time Halloween comes around. It takes up a major portion of a parking lot at the San Antonio city park. The notes are from an inexperienced chili taster named Frank, who was visiting from Springfield, IL.
Frank: "Recently, I was honored to be selected as a judge at a chili cooking contest. The original person called in sick at the last moment and I happened to be standing there at the judge's table asking for directions to the Coors Light truck, when the call came in. I was assured by the other two judges (native Texans) that the chili wouldn't be all that spicy and, besides, they told me I could have free beer during the tasting, so I accepted." Here are the scorecards from the event: (Frank is Judge #3)
Chili # 1 Eddie's Maniac Monster Chili…
Judge # 1 — A little too heavy on the tomato. Amusing kick.
Judge # 2 — Nice, smooth tomato flavor. Very mild.
Judge # 3 — (Frank) What the hell is this stuff?! You could remove dried paint from your driveway. Took me two beers to put out the flames. I hope that's the worst one. These Texans are crazy!
Chili # 2 Austin's Afterburner Chili…
Judge # 1 — Smoky, with a hint of pork. Slight jalapeno tang.
Judge # 2 — Exciting BBQ flavor; needs more peppers to be taken seriously.
Judge # 3 — Keep this out of the reach of children. I'm not sure what I'm supposed to taste besides pain. I had to wave off two people who wanted to give me the Heimlich maneuver. They had to rush in more beer when they saw the look on my face.
Chili # 3 Ronny's Famous Burn Down the Barn Chili…
Judge # 1 — Excellent firehouse chili. Great kick. Needs more beans.
Judge # 2 — A beanless chili, a bit salty, good use of peppers.
Judge # 3 — Call the EPA. I've located a uranium spill. My nose feels like I have been snorting Drano. Everyone knows the routine by now. Get me more beer before I ignite. Barmaid pounded me on the back, now my backbone is in the front part of my chest. I'm getting pie-eyed from all of the beer…
Chili # 4 Dave's Black Magic…
Judge # 1 — Black bean chili with almost no spice. Disappointing.
Judge # 2 — Hint of lime in the black beans. Good side dish for fish, or other mild foods; not much of a chili.
Judge # 3 — I felt something scraping across my tongue, but was unable to taste it. Is it possible to burn out taste buds? Sally, the barmaid, was standing behind me with fresh refills. That 300-lb. woman is starting to look HOT…just like this nuclear waste I'm eating! Is chili an aphrodisiac?
Chili # 5 Lisa's Legal Lip Remover…
Judge # 1 — Meaty, strong chili. Cayenne peppers freshly ground, adding considerable kick. Very impressive.
Judge # 2 — Chili using shredded beef, could use more tomato. Must admit the cayenne peppers make a strong statement.
Judge # 3 — My ears are ringing, sweat is pouring off my forehead, and I can no longer focus my eyes. I farted and four people behind me needed paramedics. The contestant seemed offended when I told her that her chili had given me brain damage. Sally saved my tongue from bleeding by pouring beer directly on it from the pitcher. I wonder if I'm burning my lips off. It really pisses me off that the other judges asked me to stop screaming. Screw those rednecks.
Chili # 6 Pam's Very Vegetarian Variety…
Judge # 1 — Thin, yet bold vegetarian variety chili. Good balance of spices and peppers.
Judge # 2 — The best yet. Aggressive use of peppers, onions, and garlic. Superb.
Judge # 3 — My intestines are now a straight pipe filled with gaseous, sulphuric flames. I pooped on myself when I farted and I'm worried it will eat through the chair! No one seems inclined to stand behind me anymore. I need to wipe my butt with a snow cone.
Chili # 7 Carla's Screaming Sensation Chili…
Judge # 1 — A mediocre chili with too much reliance on canned peppers.
Judge # 2 — Ho-hum; tastes as if the chef literally threw in a can of chili peppers at the last moment. **I should take note that I am worried about Judge # 3. He appears to be in a bit of distress, as he is cursing uncontrollably.
Judge # 3 — You could put a grenade in my mouth, pull the pin, and I wouldn't feel a thing. I've lost sight in one eye, and the world sounds like it is made of rushing water. My shirt is covered with chili, which slid unnoticed out of my mouth. My pants are full of lava to match my shirt. At least during the autopsy, they'll know what killed me. I've decided to stop breathing; it's too painful. Screw it; I'm not getting any oxygen anyway. If I need air, I'll just suck it in through the
4-inch hole in my stomach.
Chili # 8 Karen's Toenail Curling Chili…
Judge # 1 — The perfect ending, this is a nice blend chili. Not too bold, but spicy enough to declare its existence.
Judge # 2 — This final entry is a good, balanced chili. Neither mild, nor hot. Sorry to see that most of it was lost when Judge # 3 farted, passed out, fell over, and pulled the chili pot down on top of himself. Not sure if he's going to make it. Poor fella, wonder how he'd have reacted to really hot chili.