Posted by: The Rammy
This is a video of my friend Justin Williams in his audition for American Idol.  Aundrea and I rarely watch (or even care about) the show but have watched the last two finales.  This year we will watch to see what happens with Justin.  He is an AMAZING singer and I have personally watched him get a double standing ovation in front of over 15,000 people for singing 1 song.  That song was "You Raise Me Up" by Josh Groban.  We have even had the privilege of having him sing at our Christmas Party once!
You can see Justin in this clip at the 27 second mark.  He is in a foursome singing and he is the one on the far right.  To learn more about him, his website is www.JustinWilliams.com.
He also has a YouTube Channel – www.youtube.com/justinwilliamsdotcom .  You should DEFINATELY go there and see his other videos.
Good Luck Justin!
He has also sang the National Anthem at a Arizona Cardinals game.
And for the Chirstmas Season – Here is a video of him singing "Thankful".
Found by: The Rammy
I found this on Ureport on the Fox News Website… CLASSIC!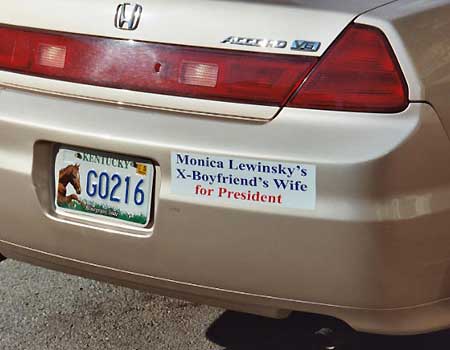 A couple of weeks ago I made my first trip to Detroit. After arrival at the Detroit Airport we had to walk to another terminal to make it to the Rental Car shuttle. The walkway between terminals goes under the runway in a tunnel. This tunnel is reminicent of what I would imagine an LSD trip or living in the 60's would have been like.
Here is the video I found on YouTube of the tunnel.