Submitted by: Deena Rammelsberg
Watch Koreas Got Talent – Sung-bong Choi. Get ready to be blown away by not only the singing of Song-bong Choi but his incredible story as well. He refers to himself as a "manual worker" who has been living on his own since he was five years old. He goes on to describes how he had to sleep in public restrooms to find shelter. Awesome young man!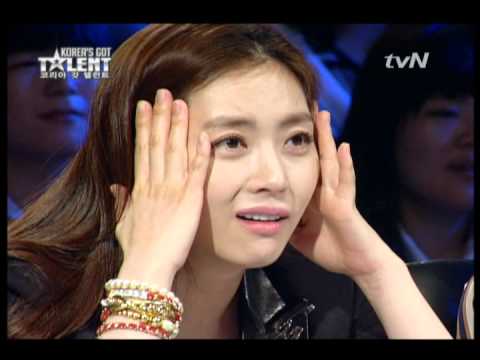 Submitted by: Cecil Rammelsberg
A blonde calls her boyfriend and says, "Please come over here and help me.. I have a killer jigsaw puzzle, and I can't figure out how to get started."
Her boyfriend asks, "What is it supposed to be when it's finished?"
The blonde says,"According to the picture on the box, it's a rooster."
Her boyfriend decides to go over and help with the puzzle.
She lets him in and shows him where she has the puzzle spread all over the table.
He studies the pieces for a moment, then looks at the box, then turns to her and says, "First of all, no matter what we do, we're not going to be able to assemble these pieces into anything resembling a rooster."
He takes her hand and says, "Second, I want you to relax. Let's have a nice cold drink", and then, he said with a deep sigh ………
"Let's put all the Corn Flakes back in the box."