Submitted by: Cole Perry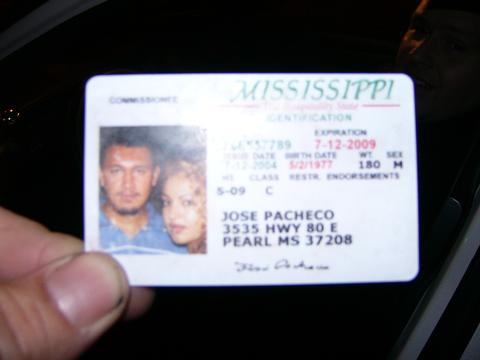 In our search for the DUMBEST NON-DOCUMENTED  ALIEN, we have a WINNER! Counterfeit I.D. of the week….
This is an actual Drivers License from a traffic stop…
Running stop light = $100.00
DUI = $350.00
Not wearing a seat belt = $150.00
Putting you & your girlfriends photo on your fake drivers license = PRICELESS
REMEMBER!!
When making a fake ID, attach a picture of yourself only… no matter how much you love your girl.