Submitted by: Greg Vermilion
MALE PROCEDURE:
Drive up to the cash machine.
Put down your car window.
Insert card into machine and enter PIN.
Enter amount of cash required and withdraw.
Retrieve card, cash and receipt.
Put window up.
Drive off.
FEMALE PROCEDURE:
Drive up to cash machine.
Reverse and back up the required amount to align car window with the machine.
Set parking brake, put the window down.
Find handbag, remove all contents on to passenger seat to locate card.
Tell person on cell phone you will call them back and hang up.
Attempt to insert card into machine.
Open car door to allow easier access to machine due to its excessive distance from the car.
Insert card.
Re-insert card the right way.
Dig through handbag to find diary with your PIN written on the inside back page.
Enter PIN.
Press cancel and re-enter correct PIN.
Enter amount of cash required.
Check makeup in rear view mirror.
Retrieve cash and receipt.
Empty handbag again to locate wallet and place cash inside.
Write debit amount in check register and place receipt in back of check book.
Re-check makeup.
Drive forward 2 feet.
Reverse back to cash machine.
Retrieve card.
Re-empty hand bag, locate card holder, and place card into the slot provided!
Give dirty look to irate male driver waiting behind you.
Restart stalled engine and pull off.
Re-dial person on cell phone.
Drive for 2 to 3 miles.
Release Parking Brake.
Submitted by: He who wishes to remain anonymous
Try this test. Scroll down and do the quiz as it instructs and find out what movie is your favorite. It really works! This amazing math quiz can likely predict which of 18 films you would enjoy the most. Don't ask me how.
Pick a number from 1-9.
Multiply by 3.
Add 3.
Multiply by 3 again.
Now add the two digits together to find your predicted favorite movie in the list of 18 movies below.
Mine was "Star Wars" – exactly right! So be honest, and do it before you scroll down to see the list below. It's easy and it works.
Now look up your number in the list below…
1. Gone With The Wind
2. E.T.
3. Beverly Hills Cop
4. Star Wars
5. Forrest Gump
6. The Good, The Bad, and the Ugly
7. Jaws
8. Grease
9. The Joy of Anal Sex With A Goat
10. Casablanca   ;
11. Jurassic Park&nb sp;
12. Shrek
13. Pirates of the Caribbean
14. Titanic
15. Raiders Of The Lost Ark
16. Home Alone
17. Mrs. Doubtfire
18. Toy Story
It is really amazing, isn't it?
Found By the Rammy:
I saw them on Nightline a couple of months ago.  This is an amazing story of an great teacher at PS22 in New York City and how he is inspiring young lives.
Here are their links:
The Blog – http://ps22chorus.blogspot.com/
The You Tube Channel – http://www.youtube.com/user/ps22chorus
The Nightline Story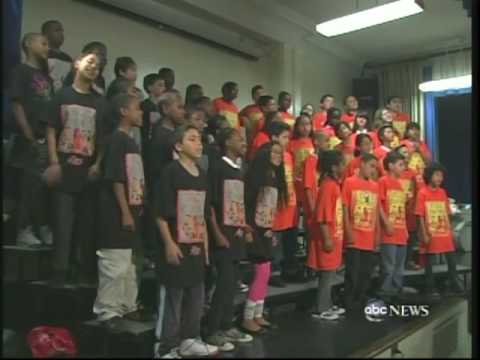 The Chorus Performing Landslide by Fleetwood Mac

The Chorus Performing Eye of the Tiger by Survivor
Submitted by: He who wishes to remain anonymous
What a cute little squirt….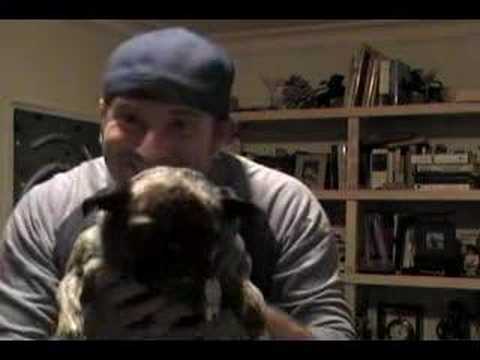 Download Ron Shows Off Jerry His New Pug To His Parents as WMV file
Hi everyone. you all know that Aundrea and I love our Pre-Paid Legal business. We love the protection the services offer and the financial freedom the business offers. I just wanted to let you know about something big that is about to happen with our company. This video is going to go over what we do. Please check this out, Aundrea and I just want your opinions on our services and business. Please record this if you will be unable to watch it live. This is an email we sent out to our team and those asking us for information about our business. I would be remiss if I did not share this will everyone I know and love. Thank you for your time.
I appreciate you all…Rammygrams will continue as usual tomorrow. Please feel free to send me any funnies you would like to see as rammygrams.

Pre-Paid Legal just did another press release today. You can read it CLICKING HERE. Pick up the USA Today on Friday as well. We'll have a big ad posted in there.
No other network marketing in history has ever put on a television program like this before. WHY? Because they didn't have the great product we have, nor the backing and credibility behind the product. Reading the press release, you'll see the class of individuals that will be on this program promoting the fact that everyone should have a Pre-Paid Legal plan.
Think about this, the President of the US Chamber of Commerce is going on national TV, and letting everyone know they should come see you about getting a badly needed legal service plan.
Two questions: Because we all live in an entertainment society, don't we validate something as soon as we see it on TV? Is the President/CEO of the US Chamber of Commerce enough validation of our company? How about the passed President of the American Bar Association, President/CEO of the National Black Chamber of Commerce, and four former State Attorney Generals?
You can preview the documentary here.
This is going to be what the Gecko was to Geico, the Duck to AFLAC, HMO's to Health Insurance . . . . Â you get the picture.
Watch the program, then go back over to my web site at http://buildlastingsuccessoffice.com/direct.php?id=123456&password=password, and let's discuss how you can be put in front a wave that will increase our business twenty fold within 3-5 years!
Success is Voluntary,
Jason Rammelsberg
800-216-2731
http://www.SecureTimeFreedom.com